This 40m antenna stopped working during the winter 2015/2016 probably a shortening coil was broken as the resonans frequency went up to around 8 MHz. The antenna is now replaced by a fullsize 2 el yagi at 37m.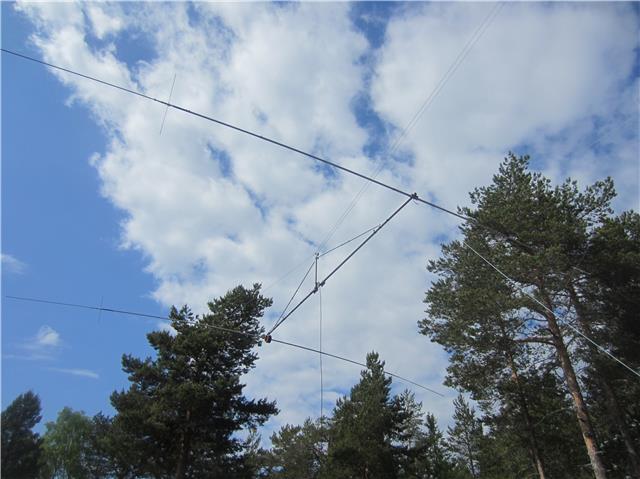 My intention is to keep the shortened 2 element yagi for 40 m. It's a Cushcraft  40-2CD which seems to be very popular around the world. When we took down the antenna the driven element was bent. It's a common problem with this antenna. I had to replace the sections on both sides of the insulator in the center of the driven element. To reinforce the element I put a second tube inside the new tubes. And in the middle I have put a fiberglas rod inside the doubble tubes through the insulator to make it even stronger. The reflector was strengthened by putting a second tube inside the middle section. I hope this will prevent further damage. This modifications is a part of those described by W6QHS in QST November 1991.
If you have 3 el fullsize for a resonable price I might consider changing my mind.
Data from the Manufacturer
| | |
| --- | --- |
| Boom legth | 6.8 m (22.3 ft) |
| Longest Element | 13.1 m (43 ft) |
| Turning Radius | 7,3 m (24 ft) |
| Weight | 20 kg ( 44 Lb) |
| Forward Gain (free space) | 5.5 dBd |
VNA plots for the 40m antenna on 7m, 2:1 bandwitdh is 200 KHz, The resonance fq tends to move up with the hight so I tuned it a little bit low.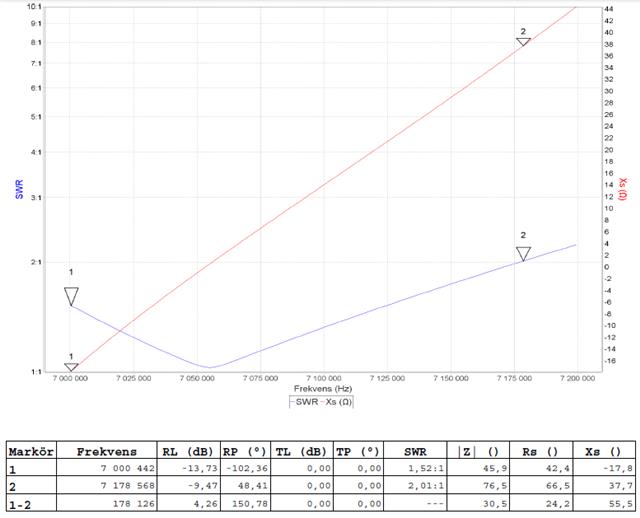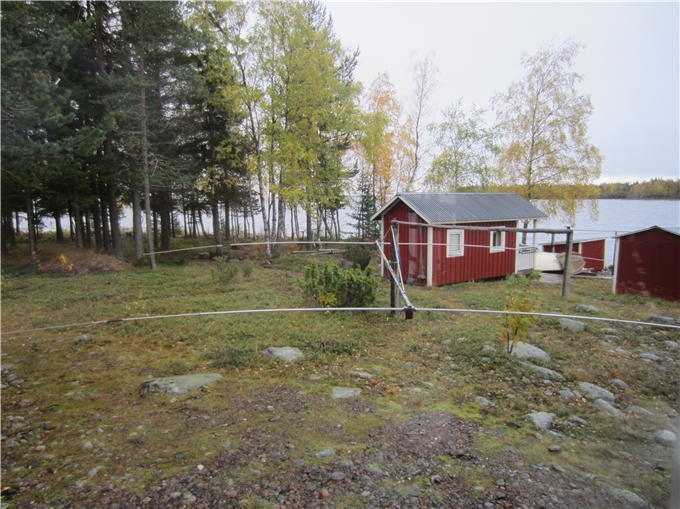 No other changes was done to the antenna besides changing out old clamps. I also made a new RF-choke 9 turns of RG-213 on a 220 mm ( 8-2/3″) tube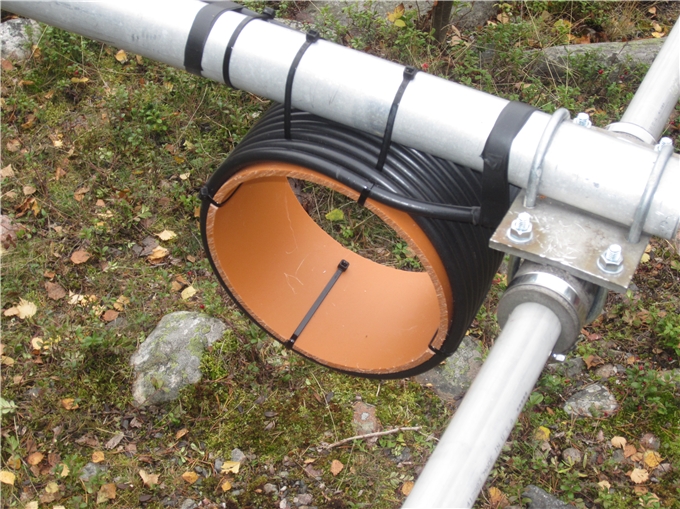 There is no official information about radiation patterns available on the Internet. I found the plots below made by N3RR. They are calculated for a hight of 40m (134 ft), My antenna will be at 36m (120 ft).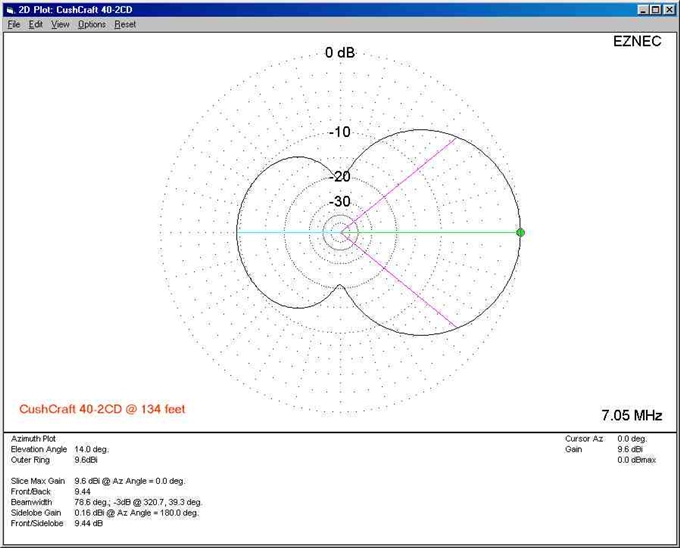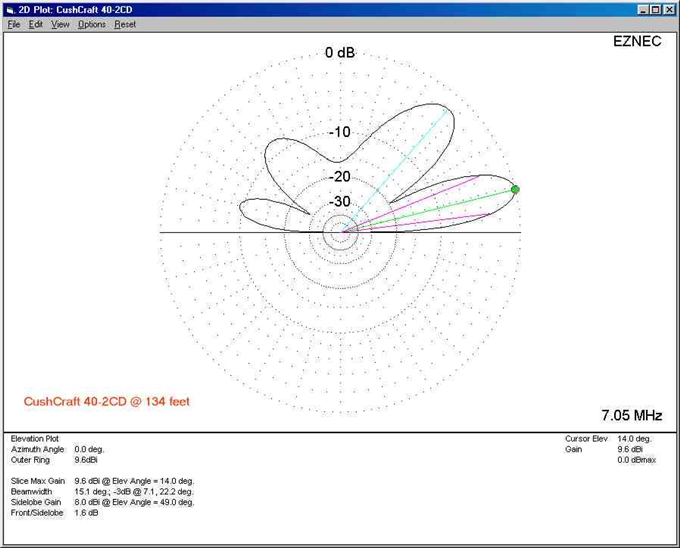 The HFTA plots for 2 el 40m at 36m (120ft) looks ok. A little bit low for Oceania but OK for other paths.