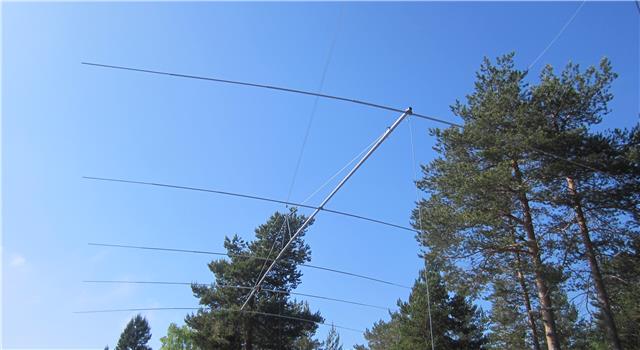 For the 20 stack (5 over 5) I will use the old 20m antenna, a JP14-4 made by Finnish Antenna Ltd and a new 5L20M which I have bought now ( same manufacturer), It's mainly the same hardware but a 5 el OWA  design with more bandwidth. The boom length is 12 m (39 ft) for both antennas
The existing 4 el antenna are rebuilt to a 5 element by adding a 5th element. E.g.replace the driven element with a new  one, of the new design, and use the existing driver as a third director. The 5th element has been delivered by Juha together with the new antenna. The design I will use is not exactly the orginal 5L20M, Juha provided a 20 ohm design to which I added a hairpin match. The alternative design gives better F/B compared to the orginal 50 ohm design.
Antennas tested at 7m hight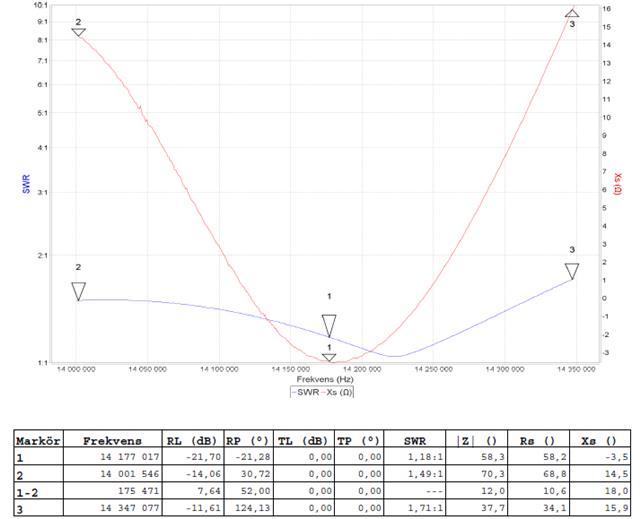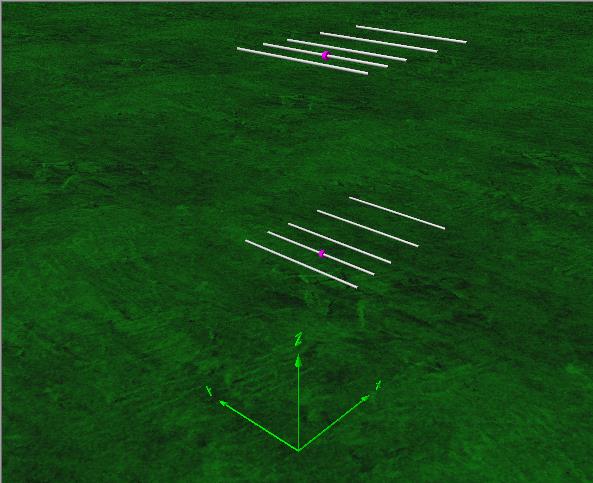 Below: Expected performance of the new antennas = 5 over 5 @18 and 32m.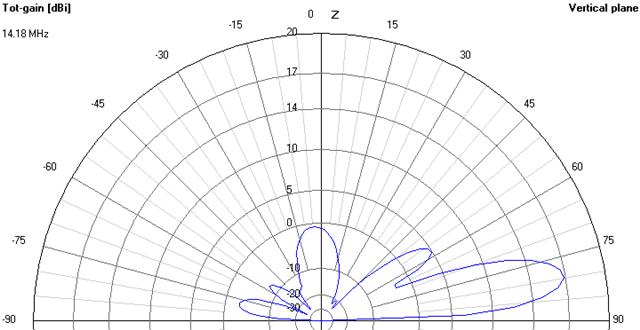 Detail from Hairpin match, driver and choke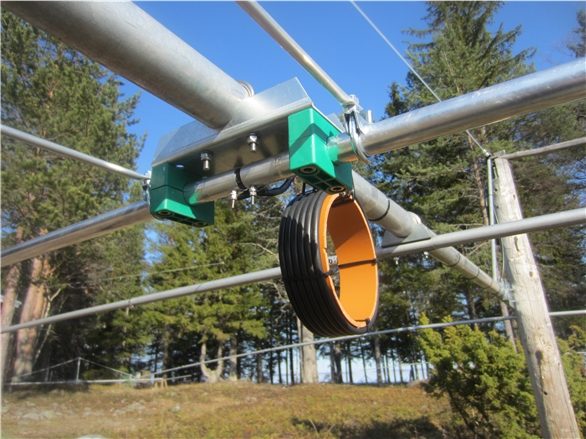 Below: Material for the new 5 el yagi + extra material for upgrading the old antennas.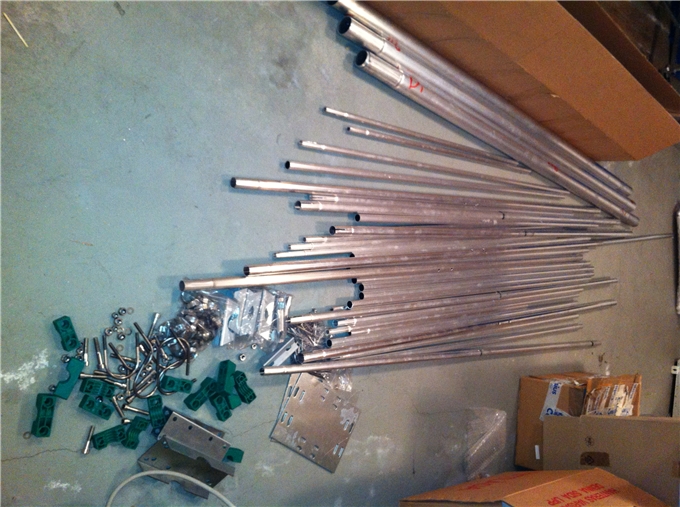 The hairpin match (my own design)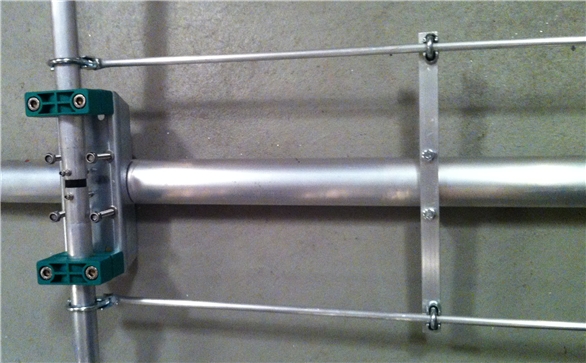 The SWR and Gain plots below are showing the old 4 el antenna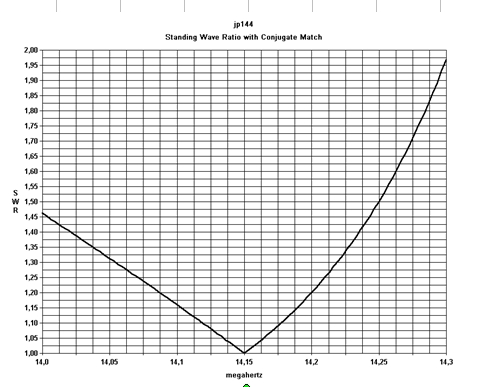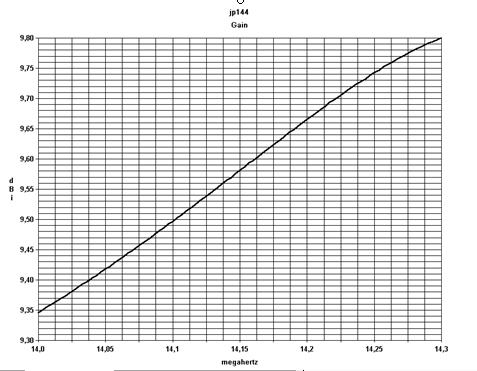 Also a plot for the stack made by two of the 4 el antennas.
HFTA plots for the 5 element stack, antennas at 18/32 m ( 59/105 ft). The red curve is the lower antenna only, the green plot is the upper antenna only and the blue plot is for the stack. Mike SJ2W will provide the stack box which includes switching (relays) so the antennas can be used separate or together.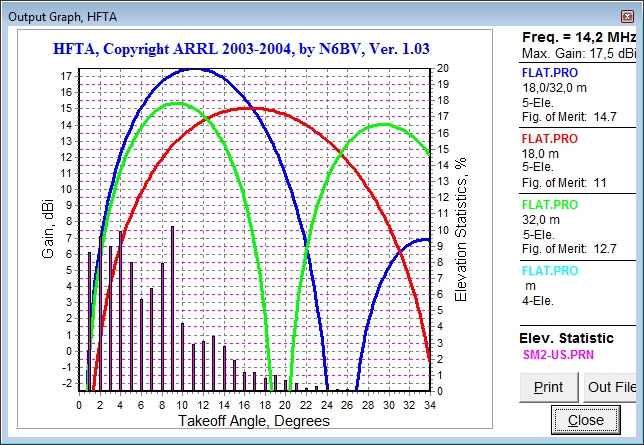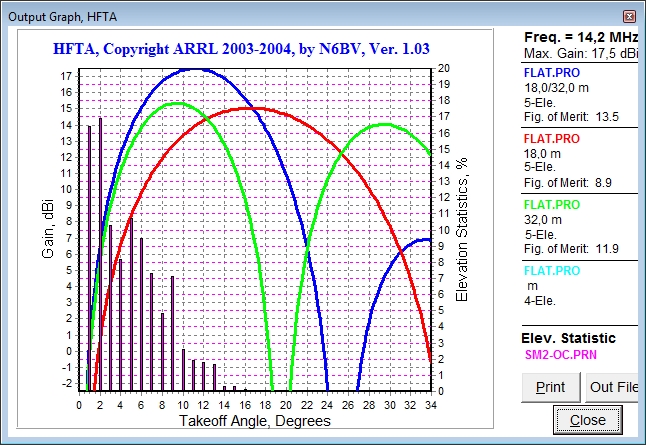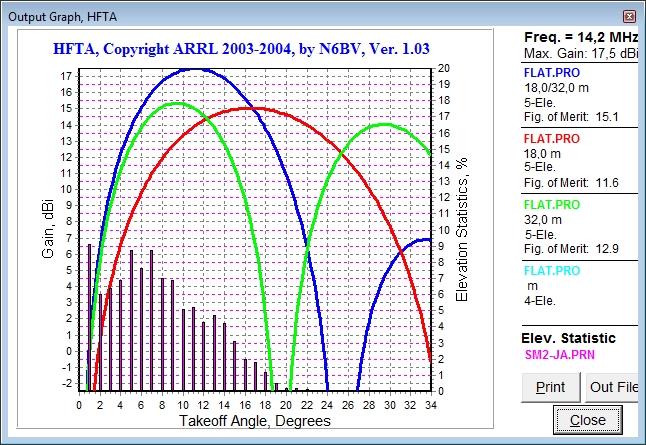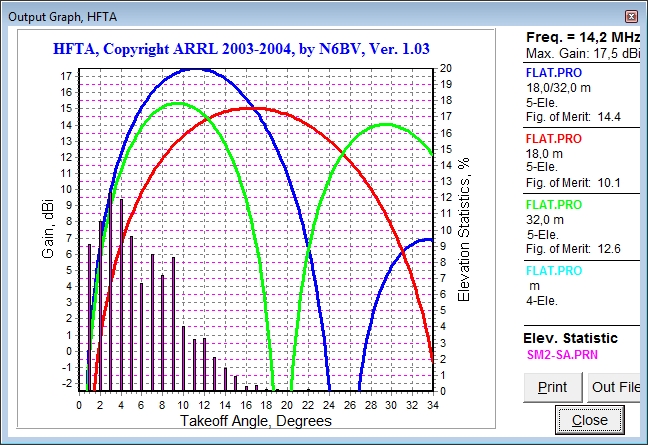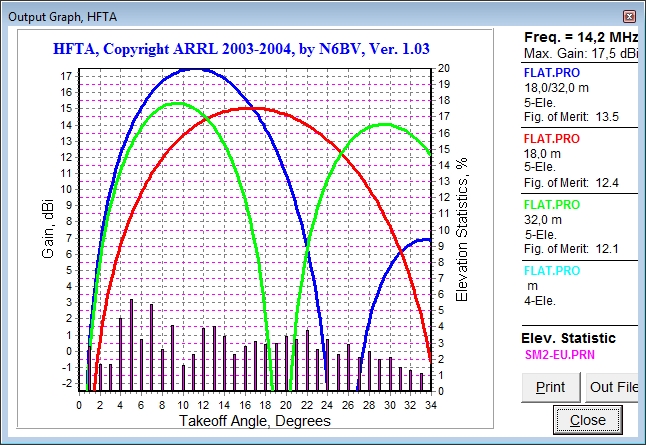 The RF-chokes are made of RG-213, 6-turns on a 220 (8,66″) plastic tube.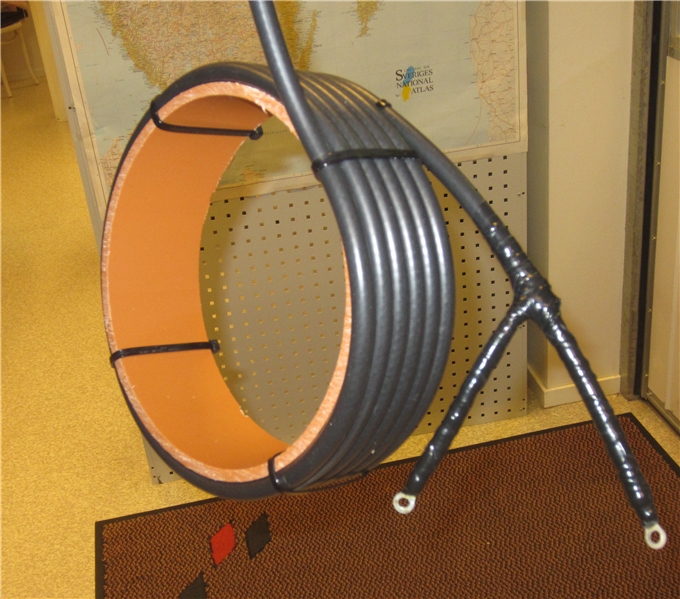 The final feeder is 1 wave length an includes the RF-choke. To make it easy to make measures on the antenna when they are mounted to the tower the feeder are exactly one electrical wave length, giving a phase shift of 0 degrees. This cables are then connected to 1/2″ feeders down to the stack box which will be placed in the bottom of the tower for easier maintance.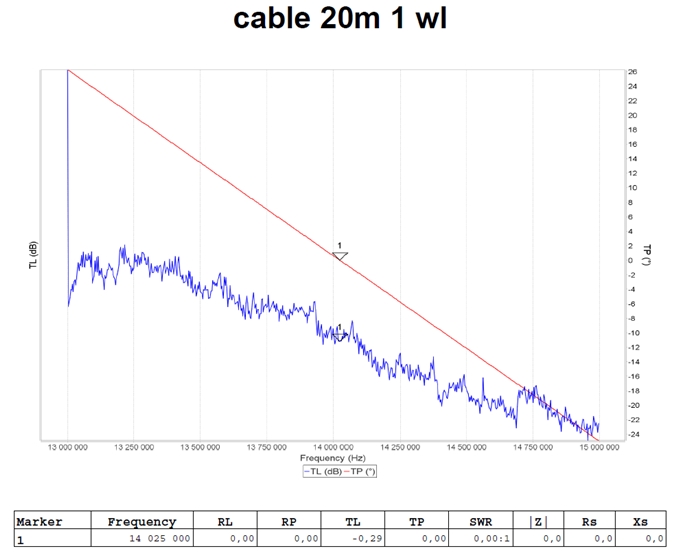 The cables below are the 1/2″ down to the stack box, They are not of same length as the antennas is located at 18 and 32 m hight, but they are cut so that they will provide exactly the same phase shift 109,25 degrees. The loss is 0.43 resp. 0.56 dB.