This antenna is moved to the second tower an is one of the two 6el yagis in the 10m stack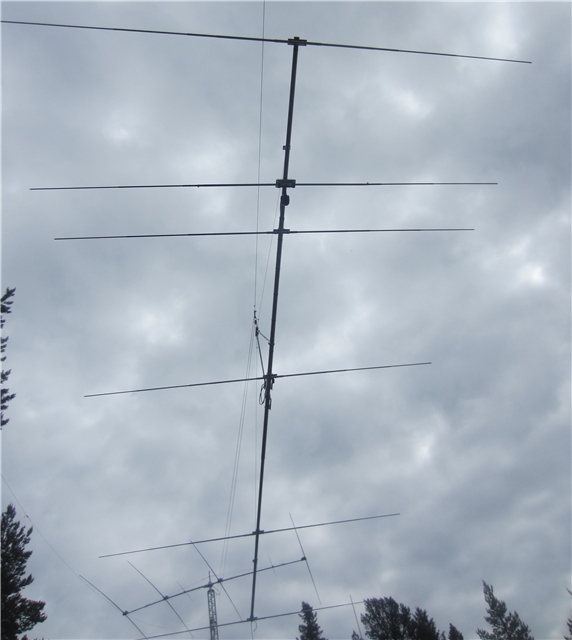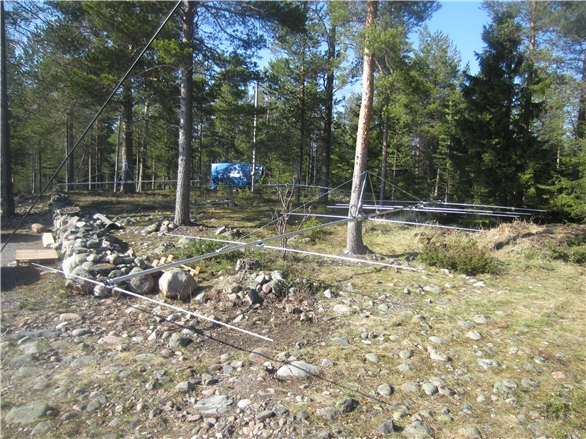 The 6 element 10 m yagi is made of a two CueDee 10 m Yagis and a driver element from Finnish Antenna Ltd (same as for the 15 and 20 m antennas). The boom is extended to 10.1 m (32.8 ft). There is no matching harness the design gives 50 ohms without any matching. There will be a current balun of  course. As the 10m band is very wide the optimization is much more tricky as it has to be optimized for Gain, F/B and bandwidth. Mike SJ2W has made a nice design.
| | |
| --- | --- |
| Boom legth (diam 50/60 mm/ 2/2.5″) | 10.1 m (32.8 ft) |
| Longest Element | 5.32 m (17.4 ft) |
SWR measured with the antenna 7m over the ground, looks promissing.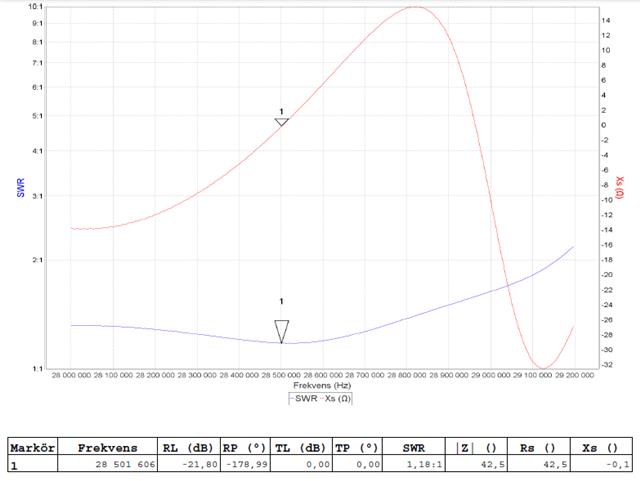 The antenna assembled, balanced, hanger and boom guy wires in place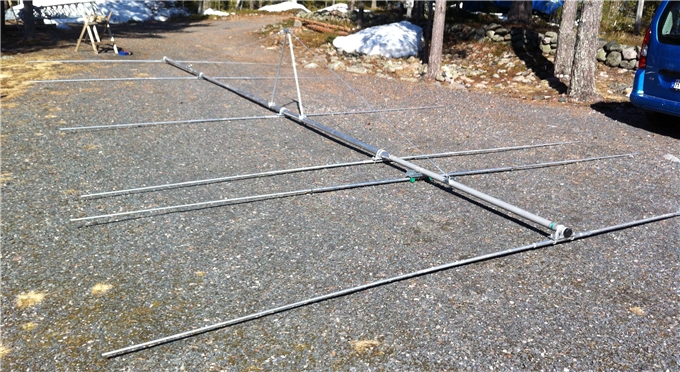 Below the splitted driver element from Finnish Antenna OY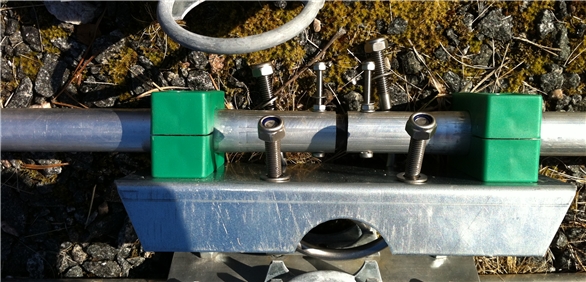 Monofil are used to guy the boom.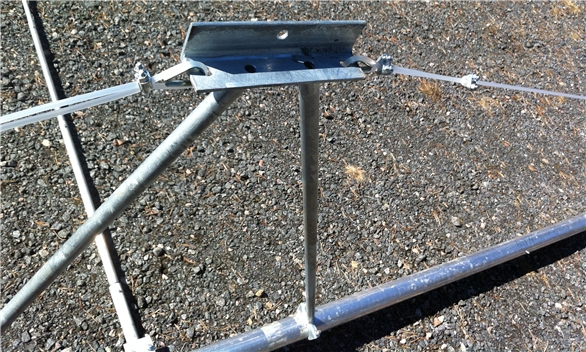 Choke and feedpoint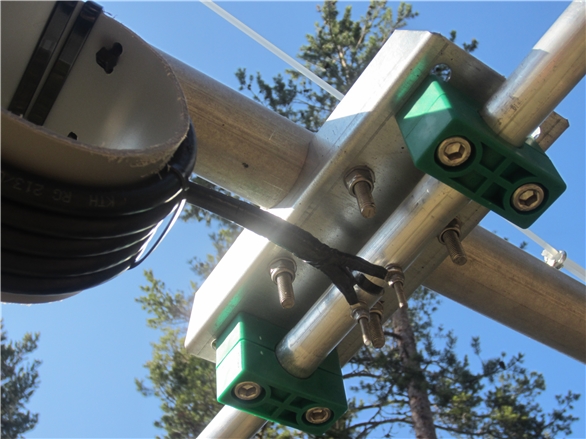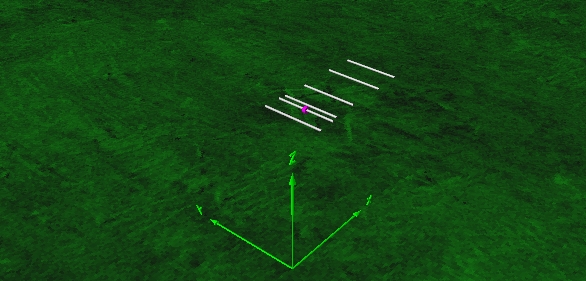 4nec2 plots for the 6 el 10m yagi at 15m (49 ft)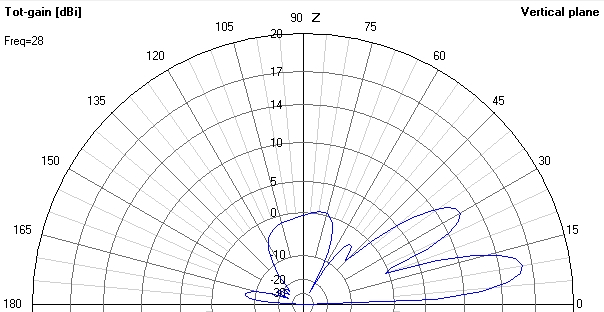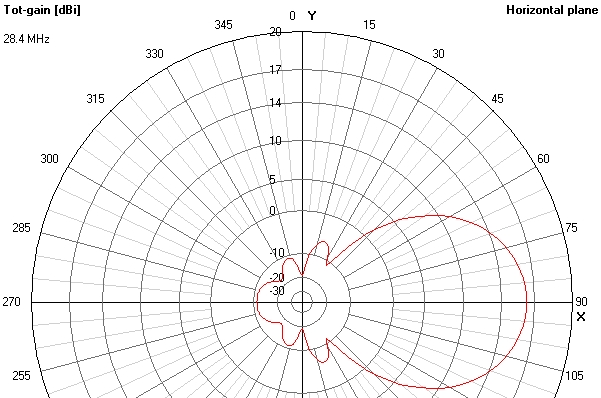 Great bandwidth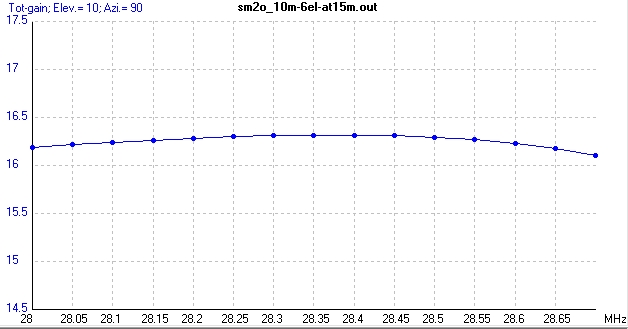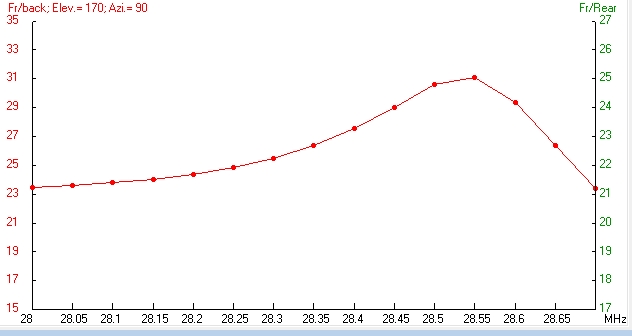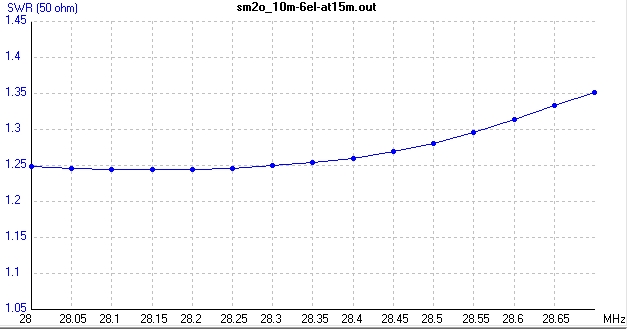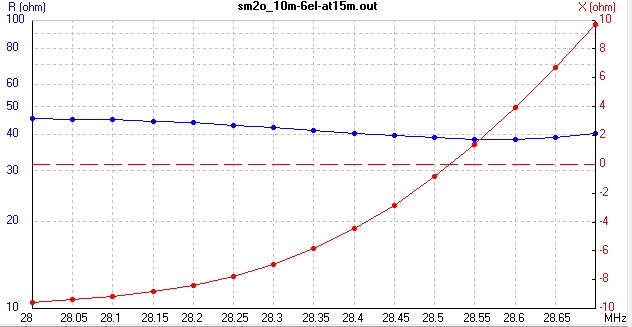 HFTA plots for the yagi at 15 m (49 ft). Great plots for all paths but EU where it's to high, but who needs EU.